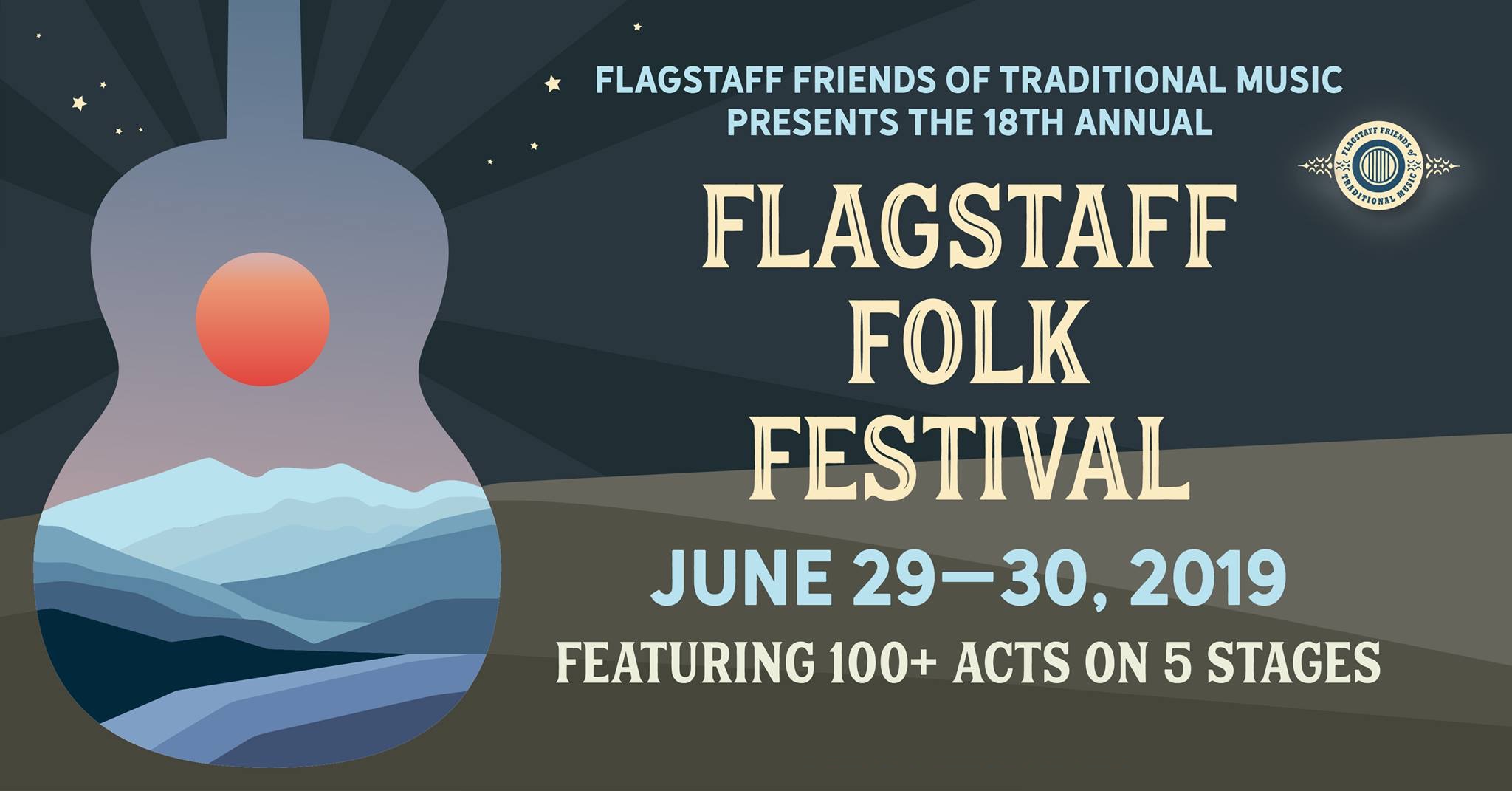 t has been a tradition for 18 years now that every year a Folk Festival is held in Flagstaff. The Hillside Workshop Area will have workshops ranging from songwriting workshops with the Arizona Songwriters Association, banjo, flatpicking, Celtic and Ukulele styles. They will have the Pine Circle and Jam Area where they will have the young jammers opening the festival with playing and hopefully inspiring future young jammers. This area will also host Ukulele, fiddle tune, and bluegrass jams as well as hosted songwriters circles. Kids activities throughout the weekend.

This year there would be a exciting Saturday night concert with the Roots and Boots ALLSTAR Band, featuring many of the instructors from the Roots and Boots Music Camp!

For those who come to these things for the jamming, in addition to the wonderful jam areas at the festival, this year they will have a camp set up on FR 164b, which is just a few miles north of the festival grounds. Camping will be primitive, but FFOTM will provide a porta potty.
Don't miss the fun-packed weekend that your family can enjoy! For more details check out this link: https://bit.ly/2Ffl5C7